The Pet Society ® | cleveland,OH 44105

​                  Rescue  is  Our Way of Life!

The Pet Society is an all volunteer 501(c)(3) organization that was founded in May of 2002. 

​We rescue abandoned, abused and injured dogs; rehabilitate them, have them vaccinated, spayed or neutered; and find them loving adoptive homes.

To increase public awareness of the companion animal overpopulation issue and provide solutions to end the killing of adoptable animals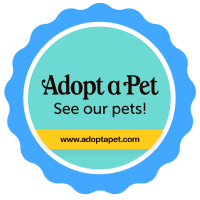 The Pet Society works ceaselessly to give abandoned dogs another chance in life.

 Each and EVERY dog taken in, gets spayed or neutered, and given any medical treatment necessary. 

We work patiently to re-acclimate fearful dogs to the loving care of a human so that they may eventually be adopted. 

In some cases, these dogs have never had a kind word or touch, and it is a slow process. 

After determining temperaments and compatibility factors, we begin that long search for the perfect home.  

We save dogs from high-kill shelters in Ohio. The shelters we work with are in low-income rural areas where hundreds of adoptable dogs are euthanized due to overpopulation problems, lack of spay/neuter education and inadequate funding. 

With the help of our dedicated volunteers and supporters, TPS rescues as many of these pups as possible.

We do not have a facility and rely on foster homes to help save lives.

Our goal is to one day have a sanctuary to create more programs such as

SPAY NEUTER / Heart Worm prevention and treatment / Rabies Vaccine clinic and more...

​We do not get government funding, we rely solely on donations and adoption fees to cover all expences.